Mixed Metaphor Magnesium Deodorant 60g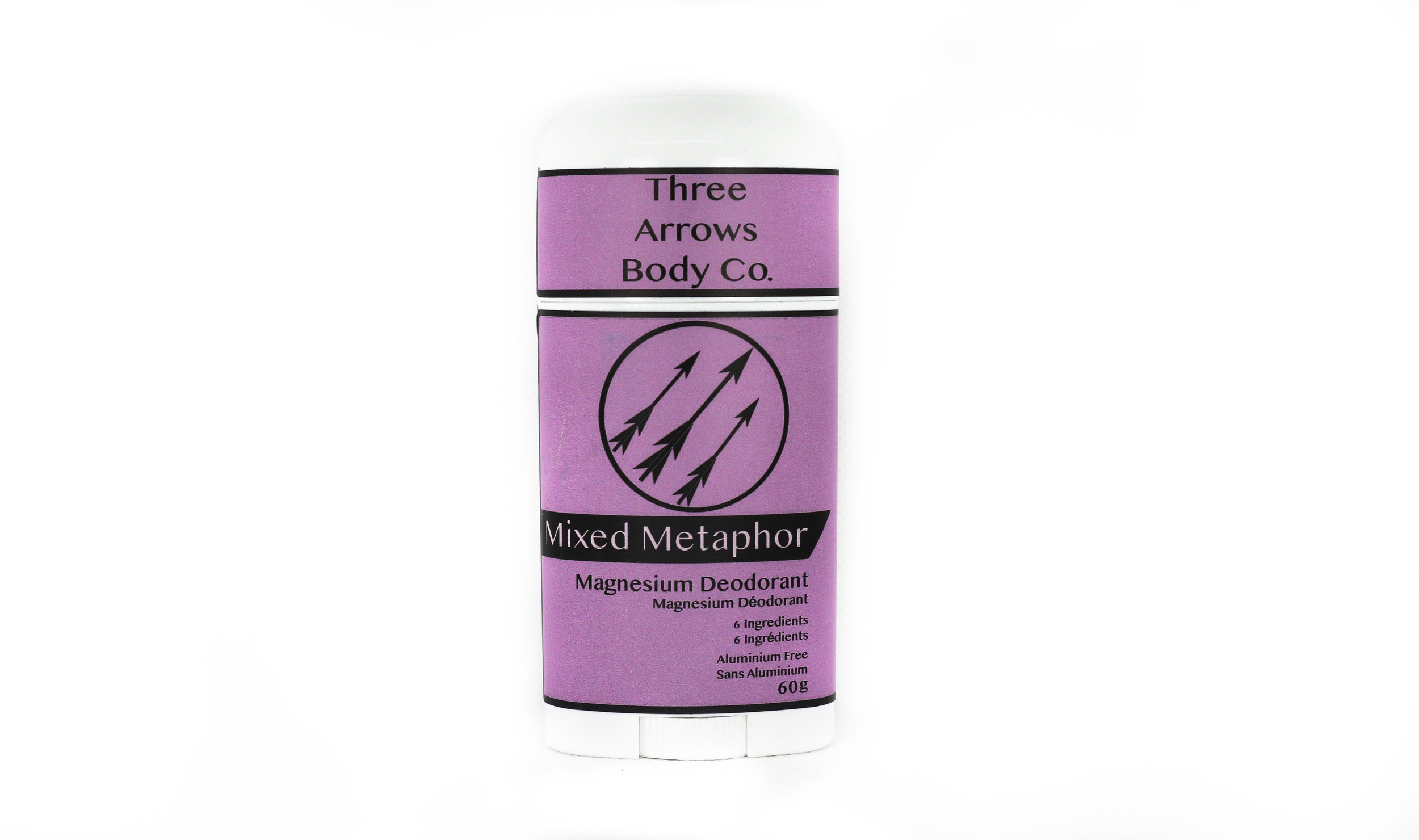 Mixed Metaphor Magnesium Deodorant 60g
MIXED METAPHOR
A popular climbing route in the Wasootch valley just inside Kanakaskis, this route offers a little challenge and some fun problem solving for new climbers.
This area is known for its amazing black slab faces that stay warm into the night and offers some amazing views at the top of any climb.


Our deodorant formula is specifically made to help absorb sweat, smell great and leave your clothes looking the way you bought them.
After hearing feedback from our customers we noticed that some people require a more gentle product for their skin type. Introducing Magnesium Deodorant!
This is great for people that have had issues with baking soda based deodorants in the past or have a sensitivity to metals. Magnesium is used in the body's natural systems and most people are deficient in their level of magnesium. Try this deodorant out if you haven't had luck with other natural deodorants in the past!
Ingredients:
Coconut Oil (Cocos nucifera), Beeswax (Cera Alba), Shae Butter (Vitellaria paradoxa), White Kaolin Clay, Magnesium Chloride, Arrow Root Powder (Maranta arundinacea), Vanilla (Vanilla Planifolia), Lavender (Lavandula Latifolia), Japanese Peppermint (Mentha Arvensis)